Cheap SSL Providers (Who is the cheapest SSL provider?)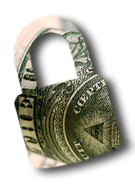 Looking for a cheap SSL provider? Using our database of certificates from the major SSL providers, we have calculated the average cost per certificate. Does it suprise anyone to see VeriSign as the most expensive or StartCom as the cheapest SSL provider? Still, it's interersting to see where everyone else fits in as a cheap SSL provider. It is also interesting to compare the average cert price to their customer ratings. Keep in mind that this data isn't necessarily accurate in determining whether you can get a cheap SSL certificate from a provider, because a provider may offer one cheap SSL certificate and several high priced certificates.
Note: If you are looking for a cheap SSL certificate instead of a cheap SSL provider, compare SSL with our SSL Wizard. Also be sure to check out our comparison of the Cheap SSL Certificates, the Cheapest EV SSL Certificates, and the Top 10 Ways to Save Money on SSL Certificates.
| SSL Provider | Average Cert Price | Review Rating | Read Reviews |
| --- | --- | --- | --- |
| | $960.28 | | |
| | $529.00 | | |
| | $524.56 | | |
| | $499.00 | | |
| | $390.94 | | |
| | $390.50 | | |
| | $343.99 | | |
| | $301.11 | | |
| | $298.50 | | |
| | $212.50 | | |
| | $190.20 | | |
| | $188.62 | | |
Originally posted on Sat Jan 23, 2010