SecureTrust SSL Certificate Reviews
SecureTrust is a certificate authority that offers SSL certificate and computer security products. SecureTrust is a division of Trustwave and operated its certificate business under the Trustwave brand until December 14th, 2018 when it launched the SecureTrust division. It was founded in 1995 and is headquartered in Chicago, Illinois, USA.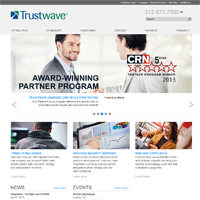 The SecureTrust SSL certificate reviews listed below will help you determine whether SecureTrust is a good company to buy SSL certificates from. The reviews have been verified to be from real SecureTrust customers.
If you want to compare SecureTrust SSL certificates with certificates from other SSL providers, use our SSL Wizard. If you have ever purchased or received a certificate from SecureTrust, please post a SecureTrust SSL review to let others know what to expect.
2.91 (43 Total Reviews)
SecureTrust SSL Certificates
Premium SSL Wildcard
Premium SSL
Premium EV SSL
Code Signing
EasyTrust SSL
Popular Sites That Use SecureTrust
SecureTrust Reviews