Free SSL Certificates from a Free Certificate Authority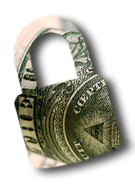 Are you looking for free SSL Certificates? Who wouldn't want to get something that some people pay around $1,500 for, for free? Well, thanks to free Certificate Authorities and some other useful tips, you can get some free SSL Certificates and spend your money on something else. Sound too good to be true? It may be. There are many disadvantages to using a free Certificate Authority:
Let's discuss each free Certificate Authority and then discuss some methods of getting free SSL Certificates without using a free Certificate Authority.
StartCom Free Certificate Authority
StartCom is a free Certificate Authority with a very different business model than typical Certificate Authorities. Essentially, you pay for validations, not certificates. Once your company has been validated, you can get as many certificates as you need. So the certificates are free but you can't get certificates until you pay to be validated (unless you just get domain validated certificates). There are three types of certificates that you can get:
StartCom Disadvantages
StartCom Certificates are currently trusted by Mozilla browsers, Safari, Flock and newer versions of Internet Explorer. If you have used StartCom, be sure to post a StartCom Certificate Authority Review. Learn more on the StartCom SSL website.
CAcert Free Certificate Authority
CAcert is the first completely free Certificate Authority. Their model is completely different from all other Certificate Authorities, even StartCom where you pay for the validations instead of the certificates. With CAcert your identity is verified by a CAcert Assurer volunteer who meets with you and reviews your government issued identity documents face-to-face. The Assurer may charge a small fee to make up for their time but some do not charge at all. They have several different types of products including:
CAcert Disadvantages
Other ways to get Free SSL Certificates
Get a Free Certificate for your Open Source Project
GoDaddy SSL Certificates are already among the cheapest certificates available but if you have an Open Source project and need an SSL Certificate for it, Godaddy will give you a free certificate (valid for a year). GlobalSign also offers free wildcard certificates for Open Source projects (for as long as the project is active).
Free SSL Trial Certificates
Free Trial SSL Certificates are normally, full-blown SSL Certificates but they only work for a few days or a few weeks. A few Certificate Authorities even offer them for up to three months. If you're interested, check out our comparison of free Trial SSL Certificates.
Become your own Certificate Authority
You can become your own free Certificate Authority and make your own SSL Certificates with a few simple commands. These certificates are called self-signed certificates. Unfortunately, the certificates will suffer from many of the same problems that certificates from free Certificate Authorities do. Specifically, they won't be trusted in any web browsers and will throw a big error message unless you tell each web browser to trust them. This doesn't work for most companies but it still enables encryption for the visitors who know how to tell the browser to accept the self-signed certificate.
Most sites should compare SSL certificate features and buy from a trusted certificate authority to capitalize on browser compatibility and the high assurance of commercial providers. Still, there are many places where free SSL Certificates will work just fine and you can use the information in this article to find the right free Certificate Authority for your needs.
Originally posted on Mon Mar 16, 2009